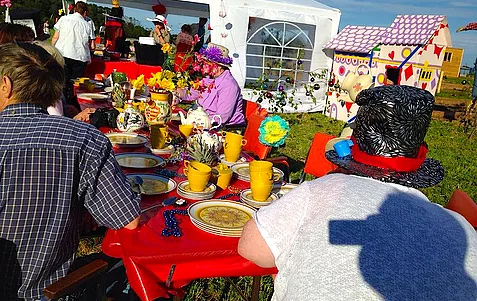 Farm Centre Legacy Garden
The Farm Centre Legacy Garden offers a beautiful space for weddings, family reunions, picnics and social occasions large and small - minutes from the centre of beautiful downtown Charlottetown. All the emenities you need are within walking distance and we are right next door to a large grocery store.

There is room to erect a large tent should you need one.
The garden may be rented separately or in addition to kitchen and meeting room facilities in the Farm Centre. Farm Centre equipmement is also available, including tables, chairs picnic dishes, coffee and tea urns etc. The Farm Centre toilets are accessible in either case.