BUILDING A STRONG AND SUSTAINABLE COMMUNITY
Your donations to the Farm Centre will:

Maintain the Farm Centre
Further develop the Farm Centre Legacy Garden
Expand our agricultural and agri-food program initiatives

For further information contact the Farm Centre at (902) 892-3419


or make checks payable to

PEI Farm Centre
c/o The Legacy Fund
Suite 103 420 University Avenue
Charlottetown, PE
C1A 7Z5

Your donation is tax deductable. We will issue a receipt for donations over $10.

Help Us Grow Our PEI Farm Centre Legacy Fund!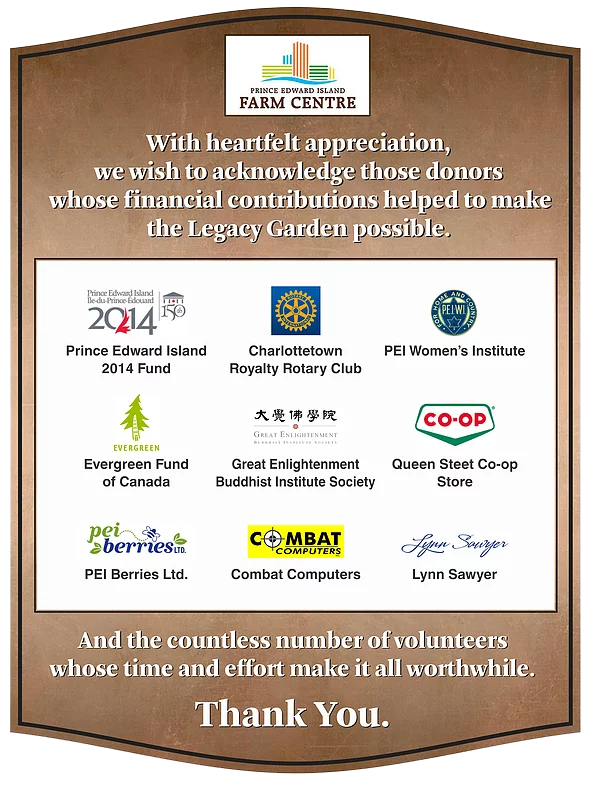 "From seeds of community spring a legacy of hope."